The inspiration struck Jay Parsons, creator of the Big Time Helmets™ and founder of Big Time Tailgate, LLC in 2001 after hearing a radio ad about tailgating. To this day he can't remember who the ad was for, but he does remember thinking,
"Wouldn't tailgating inside a giant football helmet be an awesome way to party?"
From there, the idea grew. What Jay first imagined was a giant football-helmet-shaped mobile party camper mounted on pickup trucks for tailgating fans everywhere to show off their team pride in a BIG way.
He started sharing his idea with others, he was urged to make the helmet cabin bigger and mount it on a trailer. Trailers would be more convenient to use and to store. And thus, the idea for Big Time Helmets™ Tailgating Trailers was born.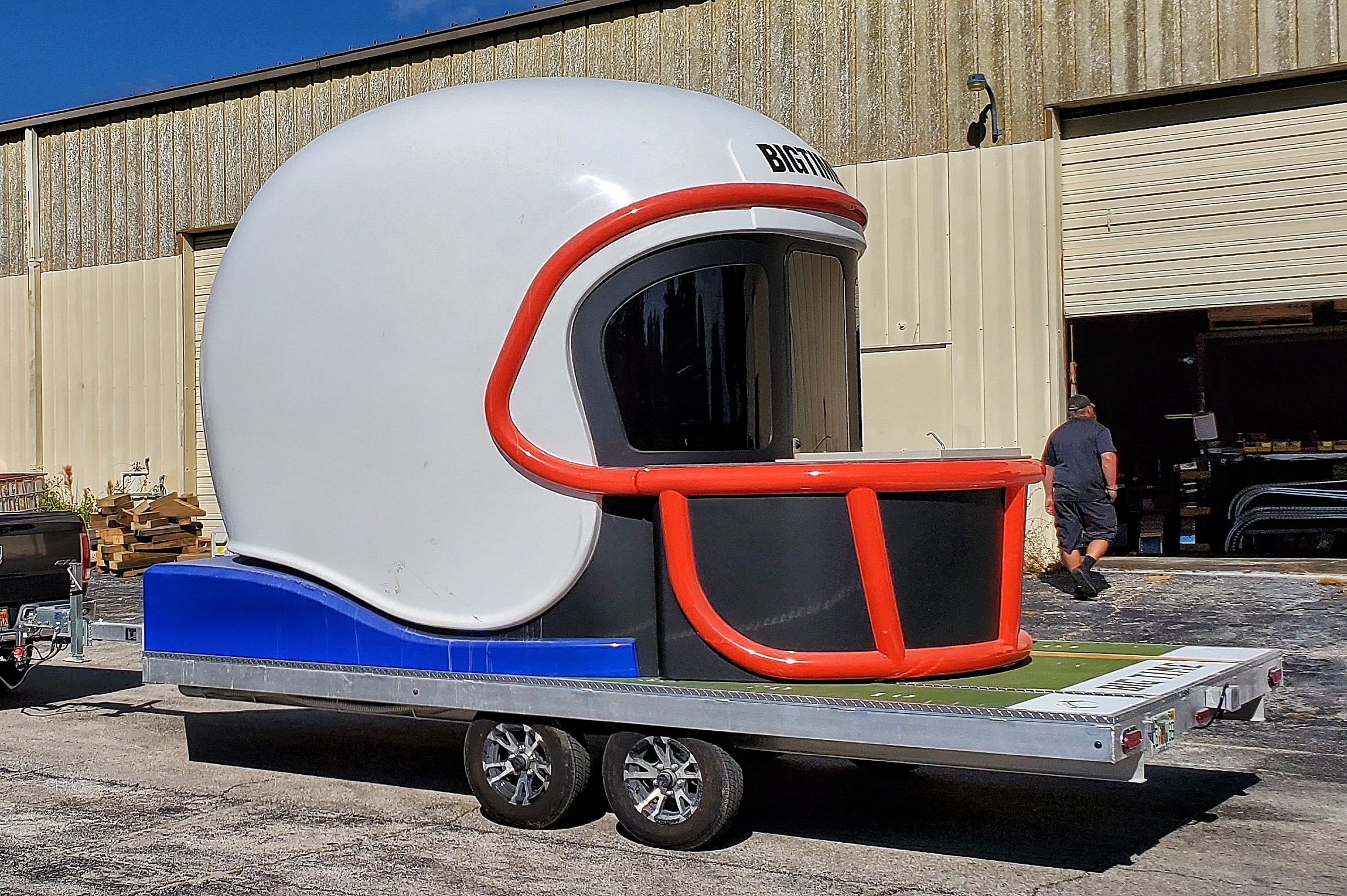 Jay, who has many years of experience building boats and interiors for custom coaches and luxury yachts recognized the potential for his unique tailgating party-mobile to become a reality. He used the same concepts for his Big Time Helmets™ as he did when building marine interiors. In 2008, when the economy took a nosedive, Jay headed back into the classroom. Taking his idea with him, he earned a BSBA in Management with a track in Entrepreneurship from the University of Central Florida, then completed the Veterans Entrepreneurship Program at the University of Florida. Through both of these programs, he developed his concept further. After graduating, he founded Big Time Tailgate, LLC, and was awarded a patent for Big Time Helmets™ Tailgating Trailer. Now, he's ready to begin the process of production.
---
Meet the Team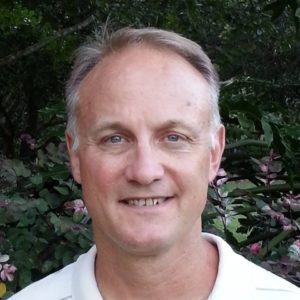 Jay Parsons
Founder & President
Jay was born in Miami, FL but raised in West Melbourne. As a child,  he played as a football running back from fifth grade through to his senior year of high school. After graduation, he and his father launched a small vending machine and arcade game business together. Since some of the vending machines sold hot popcorn, Jay began selling popcorn at his high school alma mater's Friday night football games while wearing a giant yellow foam cowboy hat and marketing himself as the Sunshine Popcorn Man. Even at 18, he was already thinking BIG!
By adding cigarette machines and pool tables to their business, and with the onset of the video game craze, Jay and his father found themselves expanding rapidly. The amusement game craze vanished as quickly, so they sold the business to a larger company.
After the sale, Jay enlisted in the United States Marine Corps and served four years of active duty. He returned home soon after his time was up to start another business with a platoon mate. This time, the business was an auto detailing service applying Teflon® finish to cars, boats, and planes. After a short run, Jay and his partner parted ways and Jay enlisted in the Marine Corps Reserve. Unfortunately, his time in the Reserve was cut short when he sustained an injury during active duty training.
After recovery, he discovered boat building. By volunteering for overtime, and participating in many projects, Jay learned the ins and outs of building boats from concept to completed product.  From the late 1980s to now, Jay has worked for several companies building boats and installing interiors for boats and custom coaches and owned his own carpentry business. Through everything, he gained the knowledge and experience to not only dream up Big Time Helmets™ but to make the concept a reality.
Find out more about Big Time Tailgate by contacting us today. Also, like us on Facebook, follow us on Instagram and Twitter, and keep an eye out for the Big announcements for the  Big Time Helmets™ Tailgating Trailer!