What's more American than the all-American dream? Football, of course! And Jay Parsons, founder of Big Time Tailgate, LLC and creator of the Big Time Helmets™ is all-American all the way. He's bringing football fans a dream they never knew they had, and he's doing it in such a big way it's going to change the way we tailgate forever.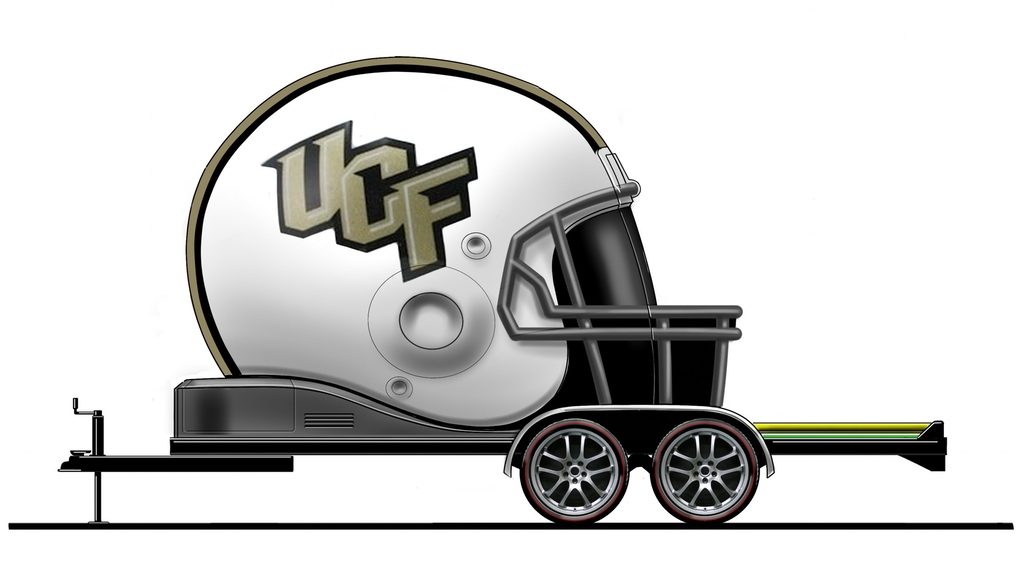 Big Time Helmets™
Imagine sitting inside a football helmet-shaped cabin with your favorite team's logo emblazoned on the side. Inside comfortably seats 6 to 8 adults, keg, mini-fridge and microwave, three large flat screen TV's and an automatic satellite system. Plus, an A/C and heater, and the generator to power it all. Outside there is a top of the line gas grill and a fourth large screen TV. This is Jay's idea, and it's an invention that will change the playing field for one of American's favorite pastimes.
In May of 2017, Jay raised the capital to create the first prototype of his Big Time Helmets™ vision! Today, the first Big Time Helmet™ is being fabricated from custom molds and will be ready to roll out for its first ride in 2019!
The future beyond that is getting Big Time Helmets™ ready for production, and when the time comes, they will be available for purchase. Teams and schools can offer VIP tailgating options with the purchase of one or more for their regular use or rent them out on an as-needed basis. Companies can promote and entertain in a BIG way with corporate logo options. Team logos will also be available on a limited basis depending on licensing rights.
Find out more about the future of Big Time Tailgating™ by contacting us today. Or like us on Facebook, follow us on Instagram and Twitter, sign up for our newsletter, and keep an eye out for the big announcement when we launch Big Time Helmets™.